Mobility
By air
Geneva International Airport 2 hours by direct train.
Charles de Gaulle International Airport 2 hours 10 minutes, direct by TGV (high speed train).
Lyon St Exupéry International Airport 90 minutes away
Valence Airport - business aviation 10 minutes away
By train
By TER from Grenoble, Montélimar, Crest, Privas... and Romans / Valence in 8 minutes
By TGV from Lyon and over 50 destinations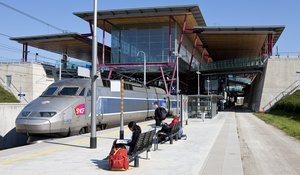 By bus
From Valence and Romans / Bourg de Péage: departure every 15 minutes at peak times (stops at the IBIS hotel and TGV train station): InterCitea line
From Portes-Lès-Valence / Valence / Saint-Marcel-Lès-Valence (stops at the Galilée building): Line 9
Demand-responsive transport (TAD) from: Alixan, Chateauneuf-sur-Isère, Chabeuil and Montélier : TAD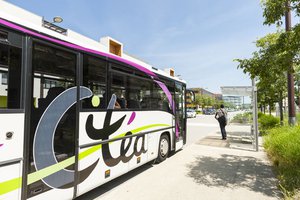 By bike
5.5 km of cycle paths in the park, bike stands and shelters.
10 VéloBox cycle lockers at the Valence TGV station. The VéloBox is an individual locker for which the user has a personal key. Works on a subscription basis obtained from the Citéa agency.
Long-term bike rental Libélo: for conventional, electrically-assisted or folding bicycles and their equipment.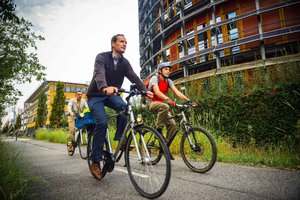 Personal vehicles
Electric charging station – Station district (Quartier de la gare)
Hydrogen station – Alpes roundabout, Correspondance district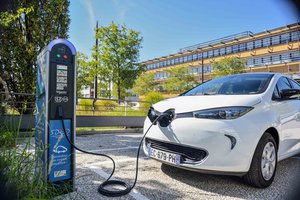 Parking
The P4 Vercors car park is reserved for parking for employees and visitors to Rovaltain companies: 280 public parking places in the park (blue area with free parking for 3h).
Subscriptions available for companies in the business park: €500 excl. VAT per space per year.
Paid parking at the TGV station car parks (1400 spaces)
For more information or to book subscriptions, contact Rovaltain
The ecovoiturage0726 community helps put carpoolers in contact with each other for daily commutes.
How does it work?
Indicate the code ENTSMV2 when you sign up and select the name of your company
place your ad to be connected with one or more potential carpoolers, and the site does the rest!
P & R
Easily find the 67 carpool areas in Drôme and Ardèche on the ecovoiturage0726 website.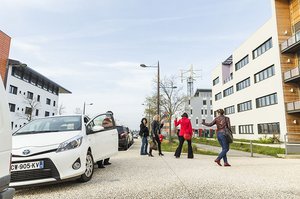 Our situation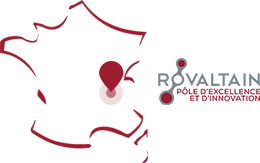 Our services
Contact Rovaltain